CAPLINQ offers Native Tapioca (Cassava, Manioc) Starch from Africa
CAPLINQ is proud to announce its native tapi­o­ca starch part­ner­ship with ANK Gabon.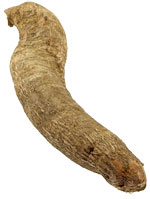 This part­ner­ship allows Native Tapi­o­ca Starch, pro­duced in cas­sa­va starch fields of Gabon, Africa to be dis­trib­uted world­wide by ocean freight from the port in Libre­ville, Gabon Africa. His­tor­i­cal­ly, tapi­o­ca starch has been sourced from coun­tries such as Viet­nam and Thai­land and shipped by sea to the coun­try where it will be used. Though this makes sense for coun­tries in South-East Asia, this sim­ply adds costs and tran­sit time to an oth­er­wise low-priced commodity.
Africa, and specif­i­cal­ly Gabon has a cli­mate that is ide­al­ly suit­ed for grow­ing and pro­duc­ing tapi­o­ca starch, where the cas­sa­va starch roots grow very quick­ly with lit­tle irri­ga­tion. Large vol­ume tapi­o­ca starch pro­duc­tion how­ev­er was near­ly impos­si­ble how­ev­er until recent­ly as Gabon lacked the infra­struc­ture, machin­ery and know-how to meet the spec­i­fi­ca­tions the indus­try both requires and expects. Since 2008, in coop­er­a­tion and with the help of the Gabon Pres­i­dent and gov­ern­ment, ANK Gabon has steadi­ly been build­ing an ultra-mod­ern tapi­o­ca starch pro­duc­tion fac­to­ry to pro­duce food-grade qual­i­ty native tapi­o­ca starch and has plans to move into starch-deriv­a­tive prod­ucts with­in a few years.
Small scale tapi­o­ca starch pro­duc­tion has been run­ning since Jan­u­ary 2010, and the first cas­sa­va starch pro­duc­tion vol­umes are sched­uled to be ready by March 2010. Giv­en the equip­ment and process­es, the pro­duc­tion capac­i­ties in Gabon, Africa should ramp up to full capac­i­ty of 2,500 tonnes/month of tapi­o­ca starch by the end of April 2010 — for an annu­al tapi­o­ca starch pro­duc­tion of 30,000 met­ric tonnes per year.
What is Tapi­o­ca (Cas­sa­va) Starch?
The name Tapi­o­ca is the com­mon name for any of sev­er­al relat­ed plants native to trop­i­cal regions in the Amer­i­c­as, Africa and Asia. Tapi­o­ca Starch is the name used in Thai­land and Viet­nam, Cas­sa­va Starch is the West Indi­an name; Man­ioc Starch (or Man­dioc) is the Brazil­ian name; and Yuc­ca Starch (or Juca) is used in oth­er parts of South Amer­i­ca. Through­out the text below, both tapi­o­ca starch and cas­sa­va starch are used as these terms can be used inter­change­ably. The tapi­o­ca plant grows in a bushy form, up to 2.4 meters (8 ft) tall, with green­ish-yel­low flow­ers and the roots are up to 8 cm (3 in) thick and 91 cm (36 in) long. The tapi­o­ca roots con­tain from 20% — 32% starch in plants as young as ½ to 1½ years old.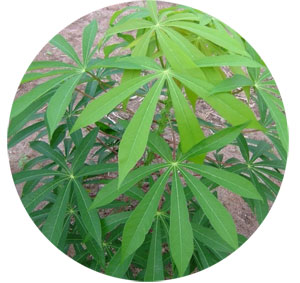 Rea­sons Why Tapi­o­ca (Cas­sa­va) is a Pre­ferred Starch
Fla­vor Pro­file Impor­tant for the food indus­try, light fla­vors such as vanil­la, peach and lemon, are not masked when using tapi­o­ca starch. This is because tapi­o­ca starch con­tains no impu­ri­ties, while cere­al based starch­es con­tain phos­pho­lipids which give it an after taste.
Appear­ance Also for the food indus­try, pastes, films and gels madse with tapi­o­ca starch are clear­er than when oth­er starch­es are used and fruit fill­ings look more appetizing.
Non-Aller­getic For the baby food indus­try, tapi­o­ca starch is gluten-free and thus eas­i­er to digest — an impor­tant con­sid­er­a­tion, and a rea­son for its wide­spread use in the man­u­fac­ture of baby foods.
Excel­lent Vis­cos­i­ty Tapi­o­ca starch exhibits a low­er vis­cos­i­ty (more liq­uid) when it's warmed. This facil­i­tates processing.
In Which Indus­tries is Tapi­o­ca Starch Used?
Food-Grade Tapi­o­ca Starch is used in the Food and Can­dy Industries
Glue and Adhe­sive Indus­tries used mod­i­fied starch and starch derivatives
Pet Food Indus­tries use cas­sa­va starch as fillers
Fish Feed Industry
Paper and Paper Cone industries
Ice Cream and Ice Cream Cone Manufacturers
Alu­mini­um and Cast Iron Foundries use starch as a sand binder to make molds
Phar­ma­ceu­ti­cal Indus­tries use starch and deriv­a­tives to bind tablets and as a dis­per­sion agent
Cos­met­ics, Deter­gents and Soap Industries
Edi­ble Masala Pow­der manufacturers
Cas­sa­va Starch Deriv­a­tives industries
Dry Bat­tery Cell indus­tries use Tapi­o­ca Starch as filler
Rub­ber and Foam industries
Tex­tile Indus­tries use Starch
Ply­wood
Fer­men­ta­tion Indus­try (enzymes, beer)
Click for more infor­ma­tion regard­ing Native Tapi­o­ca (Cas­sa­va) Starch, or please con­tact us for more details.