Conductive & Antistatic Materials
Anti-Static, ESD and Electrically Conductive Plastics
CAPLINQ is proud to offer a range of its own LINQSTAT-branded conductive plastic and anti-static products including Electrically Conductive Sheeting, Electrically Conductive Bags, and Electrically Conductive Tubing.
LINQSTAT™ VCF-Series is a black, carbon-filled, volume-conductive polyethylene film designed to provide both physical and static protection in numerous semiconductor, electronics, and Smartcard applications. Its easy-grounding nature makes it ideal for packaging where electrostatic contamination is a problem.
The film and its conductivity are unaffected by humidity and age. The film is heat-sealable, flexible and offers exceptional abrasion resistance. The film gives good thermal stability and has outstanding chemical resistance. The conductive bags meet electrical requirements of the military specification MIL-P-82646A.
LINQSTAT has a standard thickness range from 65μm to 200μm (0.0025" to 0.008") and is available in sheeting, tubing, V-fold and C-fold versions. Roll lengths and widths vary depending on thickness and application. Other variations may be available.
Low volume flexibility, high volume pricing
CAPLINQ maintains an inventory of many volume conductive sheeting and bags, and we specialize in the fulfillment of small orders. CAPLINQ also offers volume breaks and discounts for our higher volume customers. A complete list of packaging quantities, volume breaks and discounts can be seen by clicking on the product details below.
Read More about Conductive & Antistatic Materials
---
Learn More
Compare Anti-Static ESD Conductive Plastics
Anti-Static, ESD or conductive plastic materials vary widely in their composition and application. Volume Conductive plastics are carbon-filled giving them unique properties. Volume Conductive Bags and Volume Conductive Sheeting are also available in many sizes and lengths. Our Anti-Static Conductive Plastic selector tool can help you choose the right conductive plastic for your application.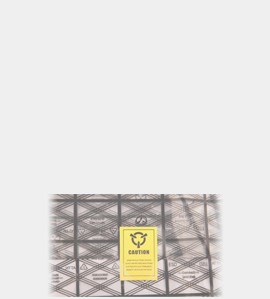 View Technical Papers and Brochures
Conductive Plastic Technical Papers, Conductive Plastic Marketing Brochures, Conductive Plastic Technical Data Sheets, Conductive Plastic MSDS. If these are what you are looking for, then this is where you should be.
Read our Blog on Conductive Plastics
Everyday, people just like you have questions about volume conductive plastics. At CAPLINQ, we try to help people just like you by blogging about conductive plastics. From conductive plastic pricing to harmonization codes to product part numbers and leadtimes. We try to post as much information as we can on our blogs, to help you find more relevant information about anti-static plastics.
Participate in our Anti-Static Conductive Plastic Forum
Not getting the answers on conductive plastics you need from our blog? Are you tired of spending hours searching the internet only to end up exhausted without the right answers? Post your anti-static, ESD and conductive plastic questions in our forum and attract like-minded professionals to respond.