Automotive Camera Module
Automotive camera modules, together with LiDAR and other sensor technologies, bring advanced safety features in concert to identify objects, pedestrians and potential hazards for the driver. They are widely used in automotive applications like advanced driver assistance systems (ADAS), surround view, driver monitoring, etc.
There are various electronic materials being applied at every level of camera construction – from the die within the image processor to component connection, thermal management, PCB protection and structural bonding of the final lens assembly. The ability to facilitate reliable performance and a clear view in temperature extremes, during rough rides and after exposure to harsh conditions, greener and more environmentally friendly formulations are tailored to the unique requirements of automotive camera systems.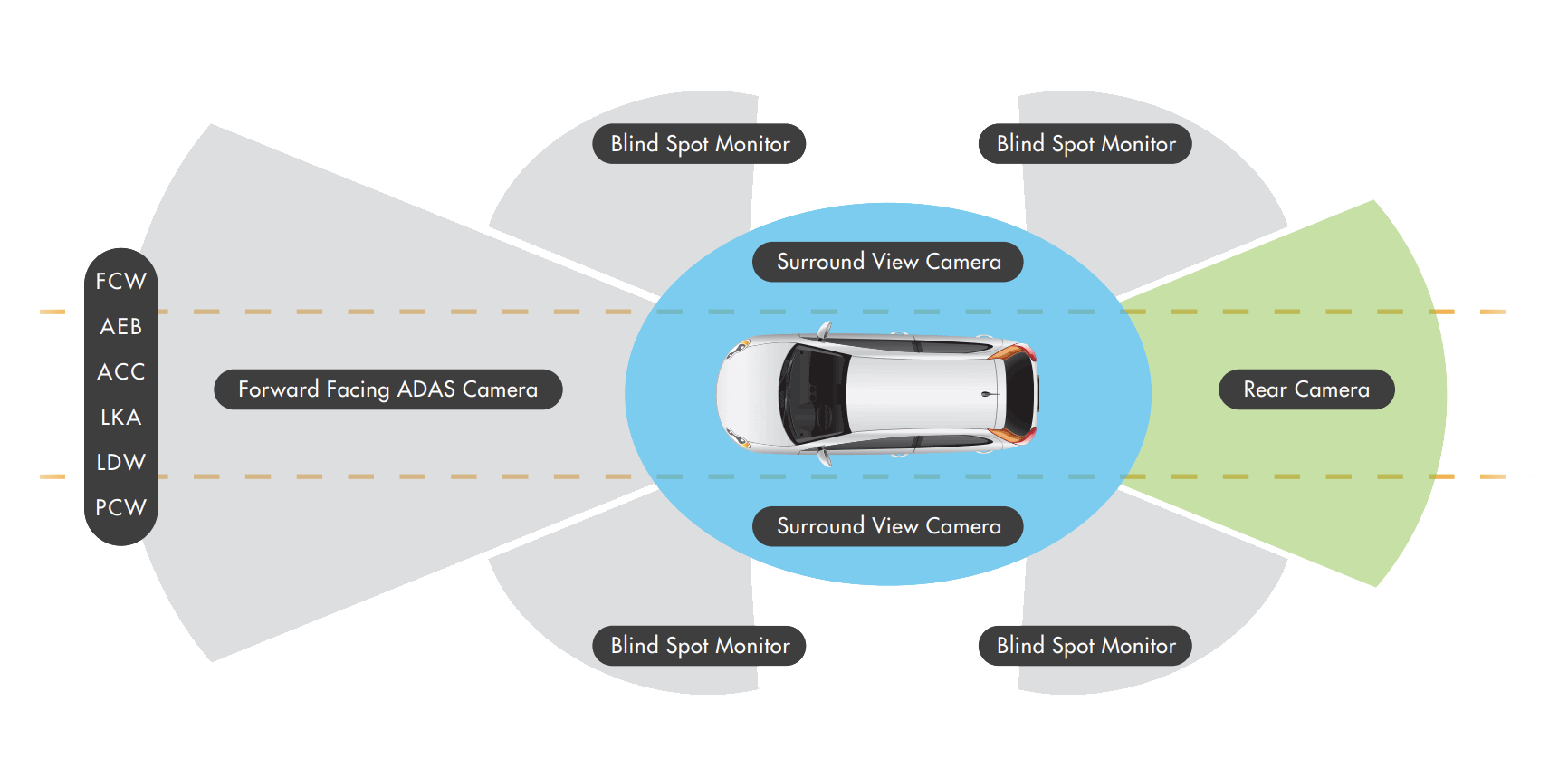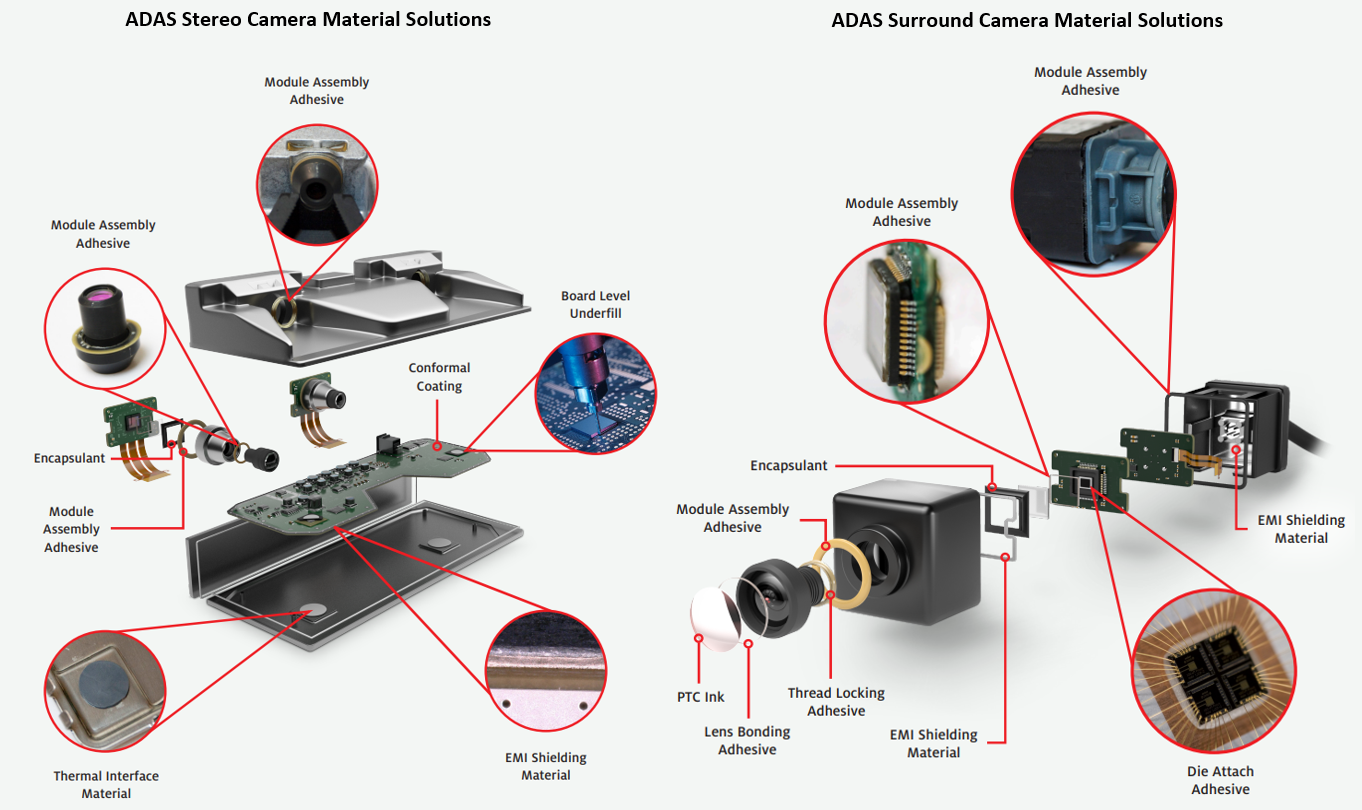 Camera Module Assembly Adhesive
Module assembly requires good adhesion, flexibility, various substrate compatibility and enough electrical conductivity for grounding. These are typically easy to find properties but can be quite costly. Silver is king but there are Silver plated Cu and Nickel options that can work effectively. Module assembly adhesives are applied at interfaces including: lens barrel to lens barrel housing, lens barrel housing to PCB, lens barrel housing to camera module housing, etc.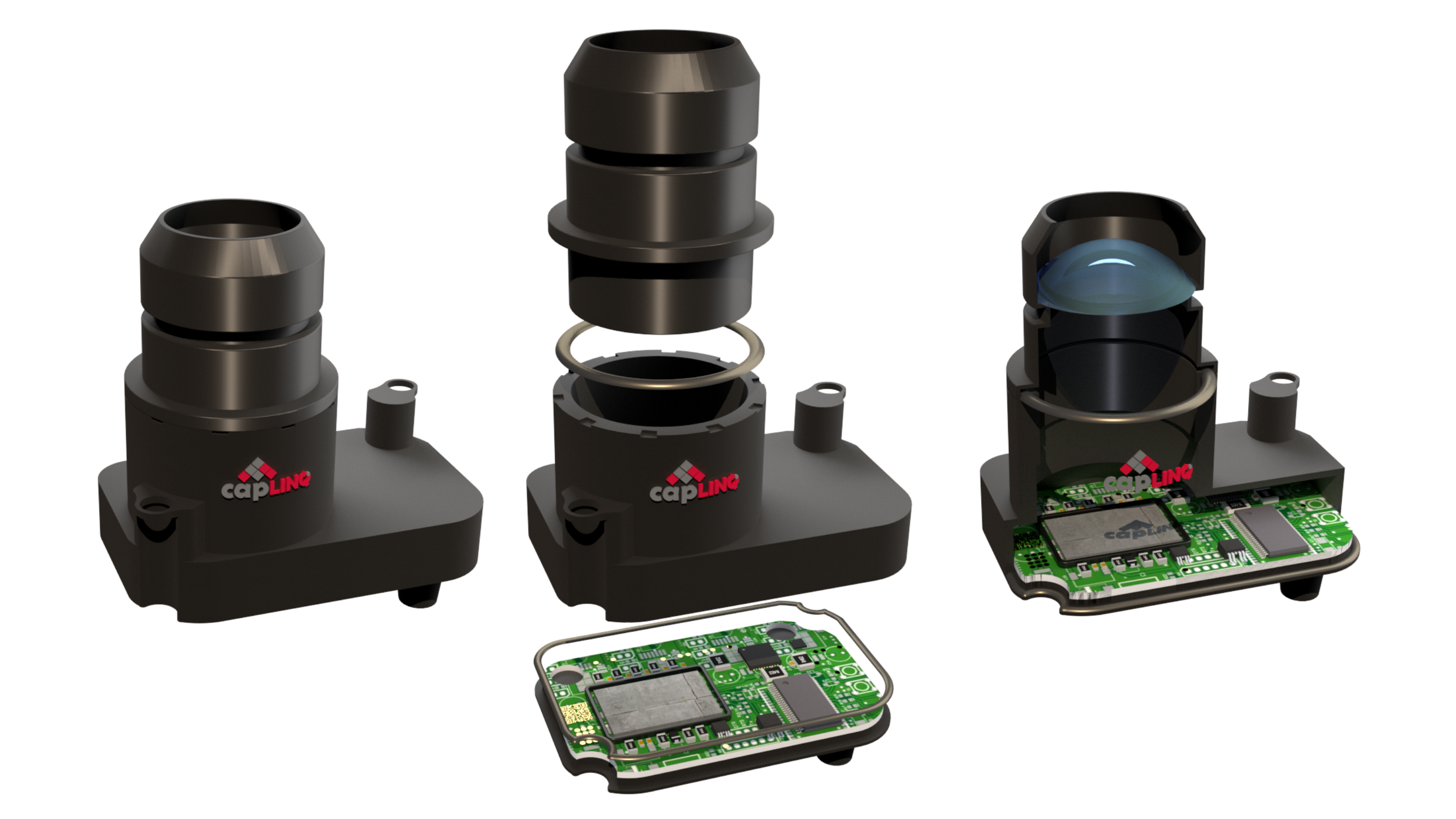 Key Material Considerations
Good side sealing with stable volume control
Fast cure (<60mins) and low temperature cure possible (<100°C)
High adhesion to variety of substrate (metal, PCB, LCP, etc.)
Operating temperature range -40~130 °C
Low halogen content and RoHS compliant
Good and stable electrical connection if needed (same like solder)
Product Recommendations
LOCTITE® ABLESTIK CE 3103WLV and LOCTITE ABLESTIK CE 3104WLX are rigid, Ag filled epoxies with an operating temperature of -40°C/+150°C. They are used for the bonding of non noble passive components onto noble terminated LTCC boards as well as bonding passives and discretes.

This layer of non-conductive metal oxide causes dramatic resistivity increase due to the oxidation of non noble metallisation
Traditional electrically conductive adhesives display an unstable contact resistance on common electronic metallizations such as Cu, SnPb and Sn under elevated temperature and humidity, however, CE 3103WLV/ CE 3104WXL are stable on SnPb.
Lead-free alternative to solder
Anti-corrosion technology (US patents 6344157, 6583201)
Pass NASA outgassing
Curable using standard soldering profile
Excellent reliability at temperature and humidity (Data Package CE3103WLV)
LOCTITE® ABLESTIK ICP 2120 (Ag filled MS polymer) and LOCTITE® ABLESTIK ABP 2034 (Ag filled BMI hybrid) are flexible conductive bonds on non-noble finishes (like Ni, SUS) with relative low temperature cure, developed for high-volume consumer devices. Both show excellent adhesion in interfaces such as SUS and Nickel in heat sensitive applications such as bracket grounding and VCM assembly for Camera modules. They can be used for batteries that require curing temperatures below 80° or even 60°C. Both products are running in volume production in Asia, regulatory review and release in Europe and Americas are pending.
LOCTITE® ABLESTIK ICP 2120
Curing 30 min @ 50°C and or 1-3 days @ 25°C (by moisture)
Low tensile modulus (~900 MPa @ 25°C)
Low Direct Contact Resistance (DCR <5Ω) on Ni & Stainless steel (SUS)
Relatively high thermal bulk conductivity (7 W/mK)
LOCTITE® ABLESTIK ABP 2034
Curing 120 min @ 80°C
Ultra low tensile modulus (~80 MPa @ 25°C, ~40 MPa >50°C)
Low Direct Contact Resistance (DCR ~5Ω measured on Nickel)
Combining lowest VR (0.0003 Ω-cm) with lowest modulus
Assembly Adhesives For Non-Noble Substrate
PROPERTIES
ABP2034
ICP2175
8175
CE3103WLV
CE3104WXL
CE3920
Chemistry
Acrylic/BMI
MS Polymer
Epoxy
Epoxy
Epoxy
Epoxy
Benefits

Low temp cure

Ultra-low modulus

Excellent DCR

Low temp cure

Stencil printable

Stress absorbing

Low viscosity

Anti-corrosion

Stencil printable

Anti-corrosion

Low viscosity

Low CTE

Viscosity
32,000 mPa·s
28,000 mPa·s
55,000 mPa·s
20,000 mPa·s
65,000 mPa·s
65,000 mPa·s
Thixotr. Index
6.6
2.5
2.0
5.5
6.0
5.7
Pot Life @25°C
-
-
14 days
72 hours
72 hours
72 hours
Storage Temp
-20 °C
-40 °C
-40 °C
-40 ~ -35 °C
-40 ~ -35 °C
-40 °C
Tg by TMA
18 °C
-
90 °C
114 °C
119 °C
100 °C
CTE1, CTE2
46, 120 ppm/°C
-
55, 200 ppm/°C
45, 225 ppm/°C
29, 130 ppm/°C
40, 200 ppm/°C
Volume Resistivity
1.2 * 10-3 Ωcm
1.0 * 10-4 Ωcm
0.5 * 10-3 Ωcm
0.8 * 10-3 Ωcm
0.7 * 10-3 Ωcm
0.3 * 10-3 Ωcm
Cure Schedule
120 min @80°C
30 min @50°C
30 min @150°C
10 min @120°C or 3 min @150°C

Reflow oven: 5 min @125°C; Convection oven: 8 min @125°C

5 min @150°C