Transceivers
Fiber optic components are used to form the fiber optic networking system. Because the fiber system is much more complicated than the former copper wired system, components needed for a fiber-optic network also are sophisticated, they include but are not limited to industrial transceivers, transmitters, optical fiber, and receivers. They are designed to operate in environments requiring reliable data transmission.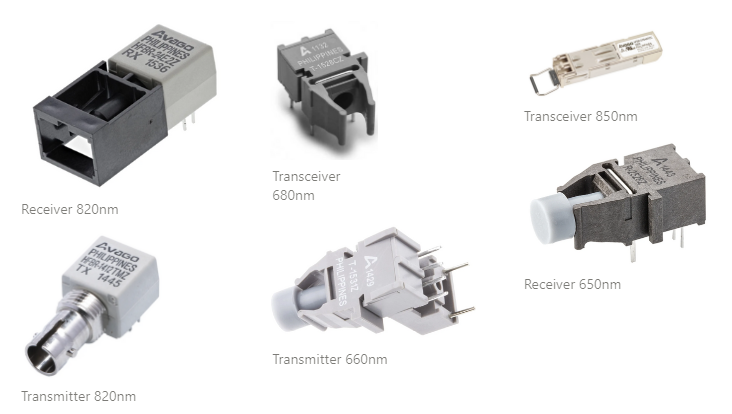 Industrial fiber optic cables are becoming ever more present as they allow for operation in extremely low temperatures, mechanically abusive installations, and highly caustic and acidic environments. However, when considering fiber optic cables for the industrial environment, how the fiber optic cable is terminated, is a key factor in addition to the resistance to temperatures, abrasion, UV, and lubricants. In this situation, industrial connectors are playing an indispensable role due to their water, dust, and corrosion resistance. (
Source
)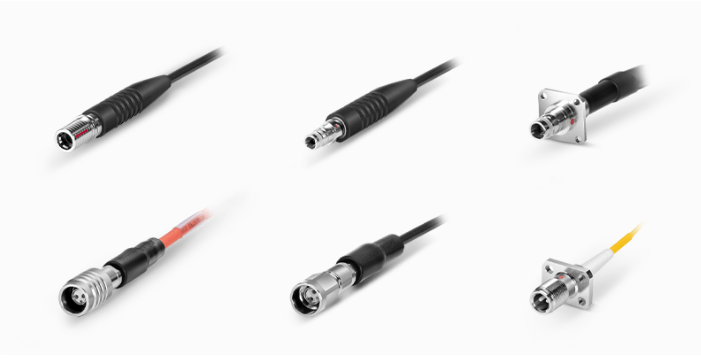 Application Requirements
Key Application Requirements:
High initial transmission @ 680nm
Retention of transmission is less important as the signal can be boosted
MSL data is critical
Trade-offs of transmission for higher MSL data is possible
-40°C ~85°C operation temperature
Device MAY or MAY NOT be MAP-molded
Key Material Requirements:
Clear, high transmission, specifically @ 680nm
Low moisture absorption
Possibly filled for lower CTE for better MSL performance
High hot hardness to be removed properly from molds
High adhesion to lead frames (Ag, NiPdAu & Cu)
If MAP-molded, low CTE is required
Products for Transceivers
TC-8020 series is a high transmission, one component, optically clear epoxy molding compound that is specifically developed for sensor application and low-power LED encapsulation. Its excellent fluidity design helps it to become easily moldable and processable while offering excellent package performance and durability. This is supported by its long-term transmittance and post reflow reliability. We also provide various versions for TC-8020 to suit different application requirements.
PROPERTY

Units

XX-330HQ

TC-8020T

TC-8020L

TC-8020LS

TC-8020T-SR

Standard

Low Stress Versions

Self-Release

Viscosity

Pa.s

400

300

300

200

300

Spiral Flow @ 150°C

inches

45

40

48

48

40

Hot Plate Gel Time @ 150°C

sec

29

40

32

32

27

Glass Transition Temperature

°C

125

125

115

100

125

CTE by TMA, Alpha1

CTE by TMA, Alpha2

ppm/°C

71
180

70

170

70
170

70

220

70

170

Moisture absorption PCT
24 hr @ 25°C in water

wt%




-




0.17




0.16




0.17




0.17

2atm*100%RH*24hr@121°C

wt%

2.9

3.2

3.2

3.8

3.2

Flexural Strength @25°C

Flexural Modulus @25°C

MPa

MPa

130
2960

135

3050

135
3000

130

2950

135

3050

200°C * 4 hr, yellowing ∆b

-

25

5

8

25

5

280°C * 30 min, yellowing ∆b

49

33

42

45

37

UV * 4 hr, yellowing ∆b

26.5

11

16.5

16.5

11

Transmittance @450nm,1mm

%

>90

>90

>90

>90

Refractive Index @633nm

-

1.52

1.56

1.56

1.56

1.56

Comment

STD Item

STD Item for through-hole and surface mount component

MSL3

Low stress

For better reflow performance

MSL3

Even lower stress for better reflow and thermal shock test performance

MSL3

Self-release technology without compromising vital properties