{javascript-bookmarks}
Create a European presence without requiring a European entity
CAPLINQ's order fulfillment service gives your company a distinctly European presence and puts you on a level playing field with European suppliers without the hassle and expense of setting up a European company.
There is a lot more to CAPLINQ's order fulfillment service than simply a logistics supply chain into Europe. Though logistics and supply chain services are important elements, our order fulfillment service is more about making your company look, act and feel like a European company.
European customers don't ask European suppliers about duty or VAT
If you walk into your local hardware store, you don't question how they calculated the sales tax on the hammer that was made in Vietnam. If you go into your local supermarket, you don't ask whether duty has been imposed on the bananas from Costa Rica.
You just assume that these business owners have complied with the necessary import guidelines to be able to offer their products at their listed prices. CAPLINQ's order fulfillment service complies with European customs authorities to do the same with your products in Europe.
European customers don't expect 10-week leadtimes from European suppliers
European customers expect their suppliers to have products on stock when they need them. CAPLINQ's order fulfillment service makes this happen.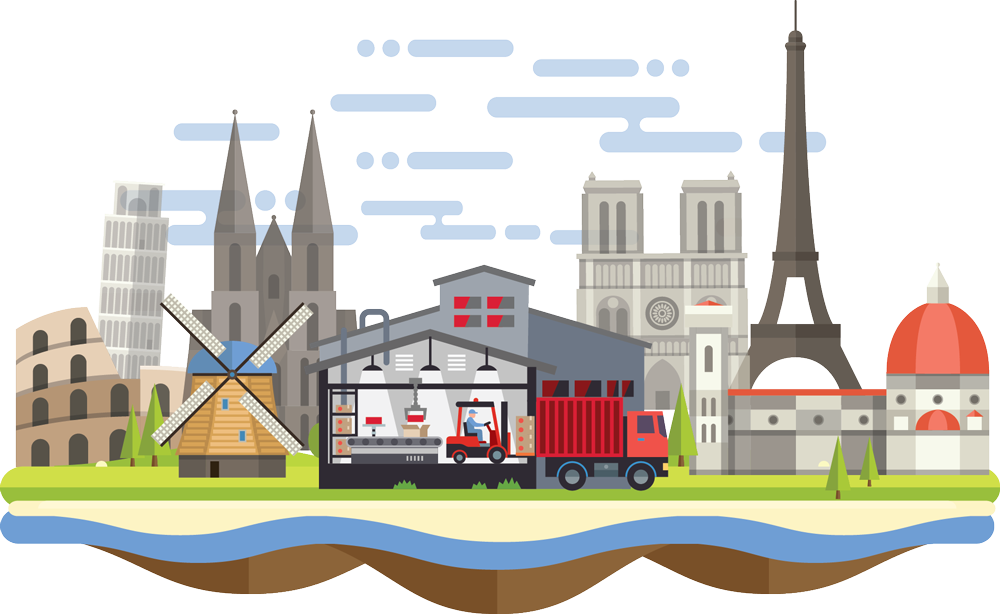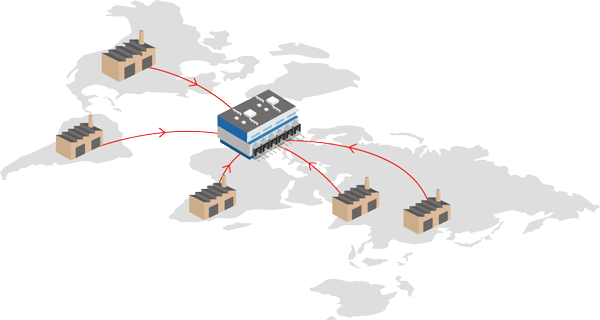 Use the same tools and techniques multinationals use to save money
Play like a big boy. CAPLINQ's order fulfillment service allows you to use the same techniques and legal strategies that multinationals use to import goods into Europe and serve their European customers.
Multinationals have advantages over small foreign companies, they:
Treat foreign entities as factories and import against manufacturing costs
Tax-defer sales to their customers, deferring VAT as high as 27%
Warehouse in bonded warehouses to delay import
Foreign companies however, sell their goods ex-works their place of business and make their European customers pay duties against the
delivered sales price
.
Import goods and pay duty against the cost-of-goods sold (COGS)
CAPLINQ's order fulfillment service uses our fiscal representation license to allows you to import the goods against the manufacturing cost rather than the sales price. Learn more about our fiscal representation licence.
Offer your goods tax deferred to your European customers
CAPLINQ's order fulfillment service uses our VAT deferment license which allows your European customers to not pay VAT on goods sold. Learn more about our VAT deferment license
Offer Just-in-Time Delivery to your customers
CAPLINQ's cutting edge logistics and distribution systems allow us to ship, custom-clear and finally deliver the product to your customers cheaper and faster than either you or your customer could do.
Beyond simply supply chain monitoring software, CAPLINQ employs state-of-the-art technology to monitor and track stock levels and sales activity. Our monthly reports, let you know exactly how much of each product is sold, what the monthly usage of each product type is and how long each product has been on stock.
Your inventory is considered a local safety stock
Suppliers using our order fulfillment service enjoy offering their customers a local stock. With 75% of customers within a 24 hour drive and 99% of customers within a 3 day drive, customers consider this a local safety stock.
On a level playing field with European suppliers
Having a warehouse outside of Europe makes European customers nervous. Having a stock held locally in Europe, puts foreign suppliers on a level playing fields with European suppliers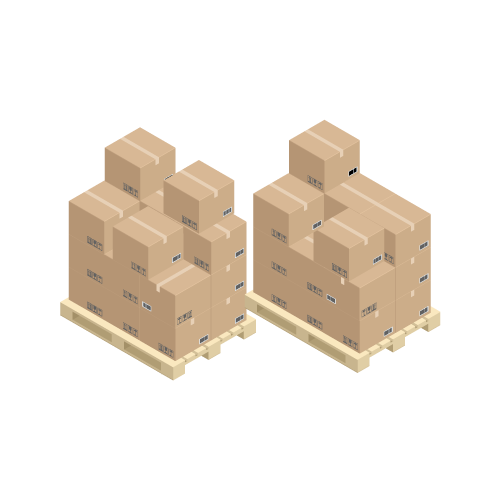 A sales price list for your European customers
CAPLINQ's order fulfillment services allow you to keep and maintain a specific sales price list for your European customers. Our simple logistics adder means no more guessing how much duty, taxes and delivery charges you need to charge separately.
Unlike traditional distributors or agents, our costs are completely transparent and you know exactly how much your customers paid for your products, duty, shipping and delivery charges. That is our order fulfillment service.
One simple, clear, logistics adder for order fulfillment
CAPLINQ provides a simple, clear logistics adder that is easy to understand. Regardless if you're shipping pails, drums, barrels, pallets or boxes, our logistics adder follows a clear simple formula. Learn more about how the logistics adder is calculated.
Your European customers still pay you directly
CAPLINQ's order fulfillment service acts as an enabler to save your European customers money. The benefits of those savings are for you and your customer. The payments for those goods are still between you and your customer directly.
Unlike traditional agents or partners, we do not charge commissions or fees for our services. Everything above is included in the logistics adder. We like to say that CAPLINQ's order fulfilment services are free. We make our money by taking a part of the savings!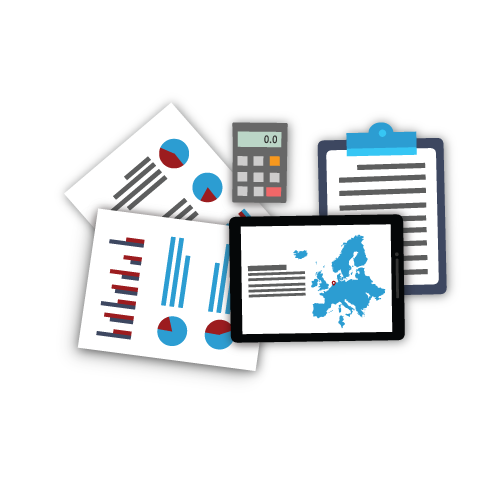 PROCESS FLOW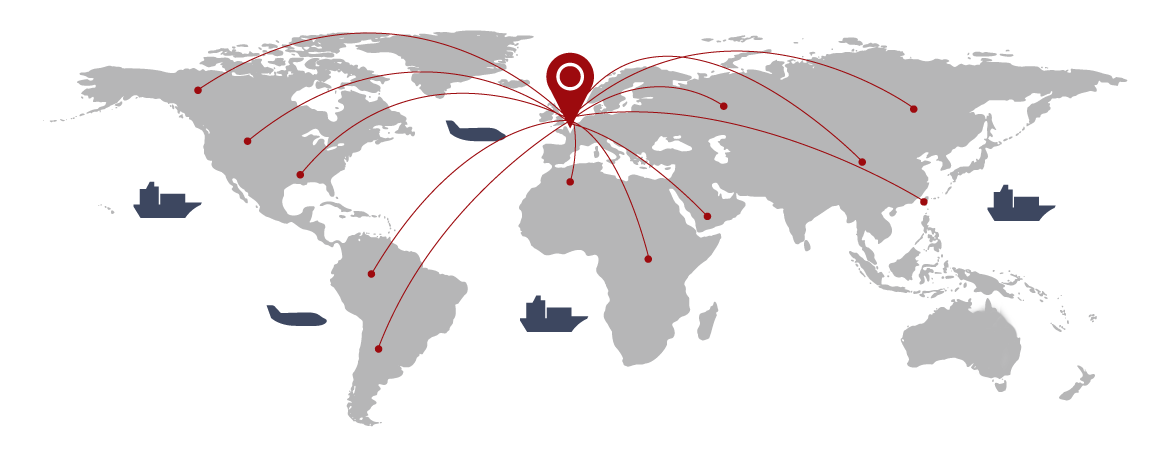 1. Order is placed

Customer orders direct from supplier. Supplier notifies CAPLINQ to make delivery.

OR

Customer places order directly with CAPLINQ.

2. CAPLINQ notifies

Notification is sent to supplier of reduced stock level to determine if a new shipment should be made. If so, order is arranged to be picked up at supplier factory.

3. CAPLINQ ship goods

CAPLINQ picks up goods EXW factory, pays trucking, shipping, duty, taxes and all others charges and acts as supplier's limited fiscal representative for VAT obligations.

4. CAPLINQ stores goods

Local warehouse can store products frozen (-40°C to -20°C), refrigerated (+4 to +7C) or at room temperature and ship to customer on received orders. CAPLINQ also handles dangerous goods & aerosols.

5. CAPLINQ delivers goods to customer

CAPLINQ picks the order, packages it and delivers it to the customer. CAPLINQ can deliver 75% of customers in 1 day, 90% of customers in 2 days and 99% of customers in 3 days.

6. Customer pays sales price

Customer pays Sales Price directly to supplier on agreed payment terms.

OR

CAPLINQ invoices the customer directly, collects payment and pays supplier the purchase price. This is settled in the Monthly Delivery Report.

CONTACT
Want to know more about order fulfillment and how CAPLINQ can help you to bring your business to the European Union? Contact us, we will be happy to help.
Frequently Asked Questions about European Order Fulfillment
What is so special about the delivery of specialty chemicals?
CAPLINQ is particularly skilled in the delivery of specialty chemicals from outside Europe to European customers. This includes but is not limited to epoxies, urethanes and silicones. What makes this supply chain so tricky is that the products need to be shipped, customs-cleared and comply with REACH regulations while often needing to be be kept cool. This makes it a very time-sensitive supply chain operation, to be sure that all steps are completed without the goods being damaged in the process.
How can CAPLINQ's logistics platform compete against DHL, UPS or FedEx?
It's simple, we don't. The companies listed above are freight-forwarding companies that ship goods from A to B. The supply chain management of goods to manufacturers is totally different. In this supply chain, there are borders, duties and tariff codes. On top of that there are warehouses, delivery schedules and order call-offs. Add to that just-in-time delivery, consignment stocks and minimum inventory levels and you see that there is a lot more to it then simply delivery of goods. DHL, UPS and FedEx supply delivery services, CAPLINQ provides a logistics platform.
What else separates you from DHL, UPS and FedEx?
CAPLINQ is particularly skilled in the delivery of cooled goods. This means that the entire supply chain has to be refrigerated or even frozen. Along with room-temperature stable materials, we deliver goods that must be stored at 5°C, -20°C and even -40°C. Shipping at these temperatures often requires cold supply chain solutions such as dry ice and temperature monitors to be sure the goods are not damaged during transit. DHL, UPS and FedEx do not always understand these things. We thrive on it.