Graphitized Carbon Papers
Graphitized Carbon Papers
LINQCELL™ Graphitized Carbon Fiber Panels, also called Graphitized Carbon Paper (GCP) are a type of carbon composite materials made by layering carbon fibers or particles with a conductive binder. CAPLINQ's carbon fibers are made from petroleum pitch or polyacrylonitrile (PAN) which are then graphitized, by a process of heating the material to high temperatures in an inert atmosphere to convert it into graphite. This process gives the carbon fibers or particles a high electrical conductivity and a high thermal stability.
Carbon Gas Diffusion Layers (GDL)
LINQCELL Graphitized Carbon Fiber Paper products are specifically developed to be used as Carbon Gas Diffusion Layer (GDL) sheets for use in range of Fuel Cells (DMFC & PAFC), Electrolyers (PEM & AEM), Humidifiers, Batteries, and other Electrochemical Devices. These porous, graphitized, resin-bonded carbon fiber papers are optimized for electrical conductivity, mechanical strength, durability, gas & air permeability and water management. These multi-ply panels provide a hydrophobic surface that prevents water from penetrating the GDL and reaching the catalyst, this is a commonly used alternative to PTFE in GDLs.
LINQCELL standard carbon panel sizes are either 20 x 20 cm or 40 x 40 cm. Sheet thicknesses range from as low as 0.18mm (7mil) to as thick as 2.9mm (114mil). Densities of the panels range from as low as 0.5 g/cc to 0.8 g/cc. They can be coated, inked or loaded as Anode or Cathode catalyst layers for Membrane electrode assemblies.
Custom sizes, machined discs, and other customer defined shapes, as well as machining, water proofing and surface grinding services are also available. Contact us with your inquiry.
Product Selector Guide
All values are indicative and subject to tolerance
---
Frequently Asked Questions
---
Learn More
Graphitized carbon fiber plate applications
Graphitized carbon fiber papers have multiple uses but their main applications are typically gas diffusion layers or the base for the anode and cathode assembly sides. These are popular products for electrolyzers, PEM and AEM fuel cells, electrochemical devices and other specialty applications.
When used as Fuel cell electrodes they have very high strength, high conductivity and high durability. The GDLs have good air permeability and moisture transport and can be used for lab scale prototypes to mass commercial scale manufacturing.
PAFC (Phosphoric acid fuel cell) are mostly used for stationary power, PEM and AEM fuel cells for transportation power and eletrolyzers, well, they are electrolyzers. GDLs have been successfully used for fuel cells utilisation in the Asian markets and have powered the transportation grid for the Olympics and the World Expo.
Carbon paper manufacturing process
There are multiple steps to ensure our Carbon Papers are meeting the expected application requirements.
Typical process looks like the following:
Carbon handsheet production (wet laid process)
Thermoset resin impregnation
In process inspection/Molding Panel preparation
Compression molding/Trim
In process inspection - Testing/Furnace stack preparation
Graphitization
Final inspection/Evaluation
Our technical expertise with materials development along with our established supply chain and engineering management is key to produce a consistent and high level graphitized carbon plate.
If quantity makes sense we are open to produce and provide alternative thicknesses and grades.
Microporous layers and PTFE
Carbon papers can be treated with extra Microporous layers and PTFE.
The main properties of Carbon GDLs containing PTFE and MPL are that they improve water transport and management.
Because water retention reduces power generation, GDL treated with PTFE (Teflon) can make the material hydrophobic and improve water transport. Furthermore, the GDL with MPL treatment helps to reduce contact resistance between the GDL and catalyst layer, limit catalyst loss to the GDL interior, and improve water management by providing effective water transport.
These changes will result in higher through plane resistance so the density might need to be lowered to compensate for this increase. As an added note, thicker plates will see lower water management results from these treatments. They are more effective for thinner papers or plates.
Carbon Paper Production Process Control
Cost drivers for the manufacturing of Carbon Plates
Testing Methods
Resistance and Resistivity
Standard: Reference to ASTM C611-98
In house test method:We are Utilizing TSURUGA 3566 ( Battery Internal Resistance AC Tester) to make resistance measurements. Additionally we are using our in house tools plus a small heat press facility.
Test piece size: Circular test piece with diameter of 5cm for which was cutted by mold.
Test pressure: 200 psi (14.1 kgf/cm2)
Hydraulic cylinder area:9.7 cm2


Test data:
bulk resistace = R:
Cutted piece area = A,
the thickness under tested pressure = t

Calculation formula:

rt = (R x A)/t (

Ω

cm)

or Rt = R x A (

Ω

cm2)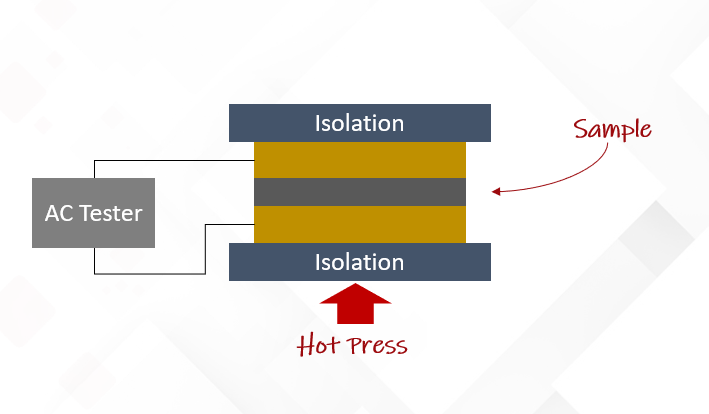 Voltage Loss at 500mA/ cm² and 20N/ cm² is measured between a gold plated copper stamp and a gold plated base plate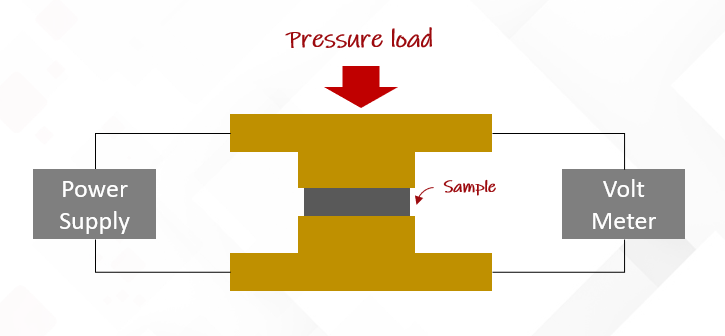 Thickness measurements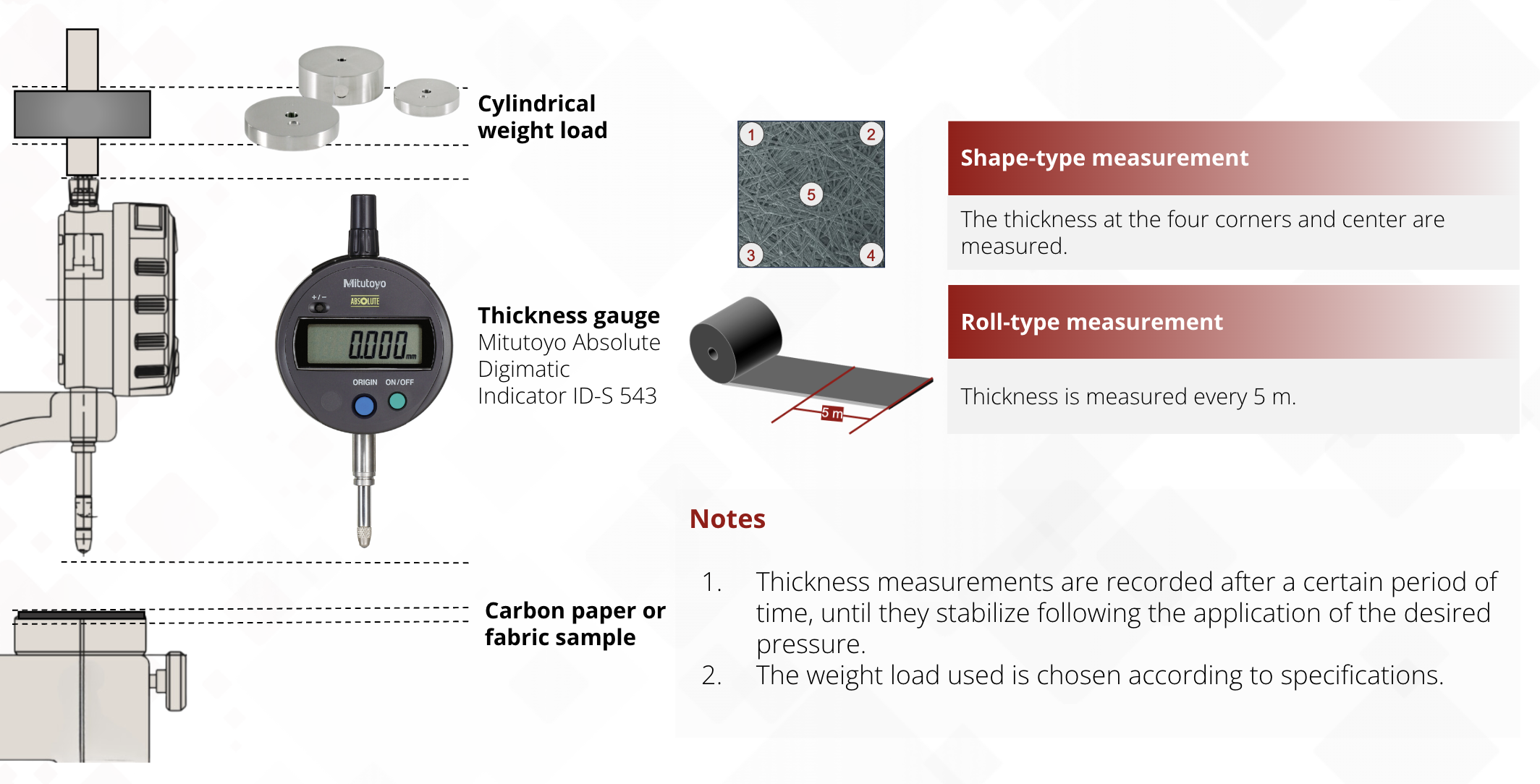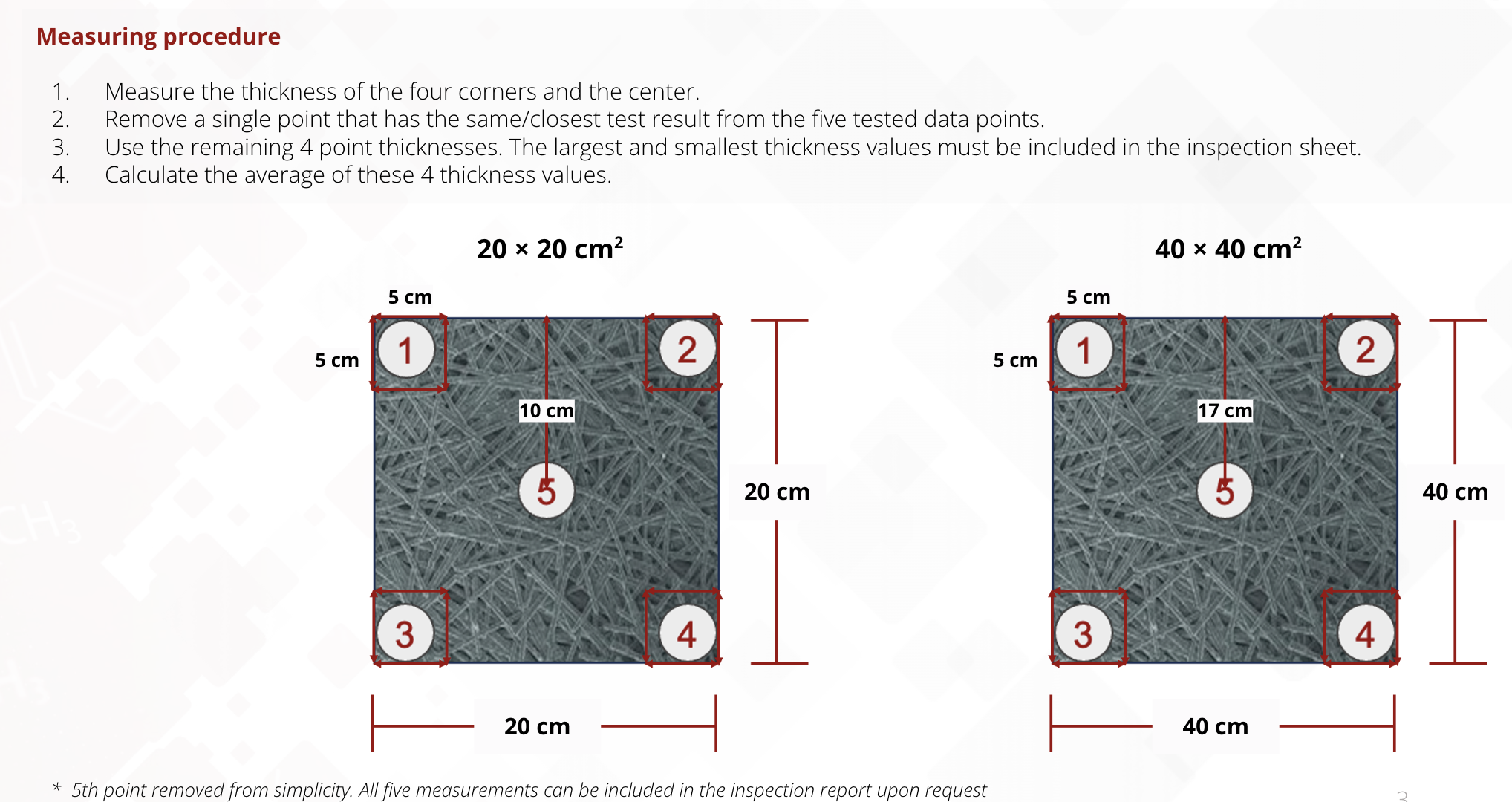 Carbon papers as Gas diffusion layers (GDL)
Gas diffusion layers are mainly based on Carbon cloth, felt graphite or Carbon paper and they can be treated to acquire various properties. They ensure the uniform distribution of reactive gases on the surface of the electrodes, and they also aid the transport of electrons to or from the external electrical circuit.
Their two main roles are:
Substrates for Electrodes / Catalyst layers
Gas diffusion layers for 5 layer membrane assemblies
As an electrode we combine them with a catalyst ink to create the electrodes that go on either side of the ion exchange membranes.
For example they can be used as Cathode current collectors for PEM electrolyzers.
PEM water electrolysis uses electricity to split water into hydrogen and oxygen. A typical PEM eletrolyzer operates between 60°C and 90°C under pressures between 1 and 20 bars. An important part of the assembly is the porous current collector.
Main Functions of the current collector:
Current conduction BiP to electrodes
Medium to transport H2O and O2
Mechanical Support of MEA
Desired Properties of the collector are low Interfacial Contact Resistance, high electrical conductivity, structural stability and compressibility and finally Electrochemical corrosion and Hydrogen embrittlement resistance
Carbon Gas diffusion layers are used for what they really are. In a MEA5 we have the following order (see image above):
Gas diffusion layer (Titanium Fiber paper)
Anode
Ion exchange membrane
Cathode
Gas diffusion layer (Carbon Paper)
Gas diffusion layers structurally help the stack withstand the extension caused by the water absorbency. In addition to that, they aid with heat transfer, electrical surface conductivity, and the removal of excess water from the electrodes that is produced by redox reactions. Finally, and most importantly, they clear the path for the Fuel and the Oxidizing agent towards the catalyst layers.