{javascript-bookmarks}
Our technical sales agents in Europe can help grow your business
Unlike typical sales agents, CAPLINQ's trained works only with a trained technical staff capable of working with engineers and purchasing managers to close complex technical sales.
CAPLINQ's background is in specialty chemicals, plastics and products. A strong technical base in this industry allows us to problem solve with engineers at other European customers. We know how to talk with everyone at the customer from the line operator, to the engineer to the purchasing manager to the CEO.
Our European sales agents do not sell commodities
Commodity products sell themselves and sell for the lowest possible price. The products in CAPLINQ's product line are specialized chemicals, plastics and products, requiring a technical know-how of how the products work, which product features translate into benefits for the customer, and how to sell the value of the problem solved.
An extensive European network
CAPLINQ has decades of experience in the European marketplace and has an extensive network of customers and decision makers that we can we can call on. In many cases, our sales agents in Europe are more than just contacts, they are problem solvers that our customers rely on us for to help meet their design challenges.
CAPLINQ's Technical Representation service is a modern-day European sales agent
Times have changed. In in an era of Skype, WhatsApp, WeChat, Twitter, email, webinars and other digital technologies, CAPLINQ understands that the role of a sales agent has evolved. At the same time, no digital medium will ever fully replace face-to-face contacts, dinners with clients or walking factory floors with customers.
As such, CAPLINQ has developed a sales agent model for Europe that embraces the technologies of today, and merging them with the human aspect of business that is timeless and essential. This concept is at the core of our Technical Representation proposal.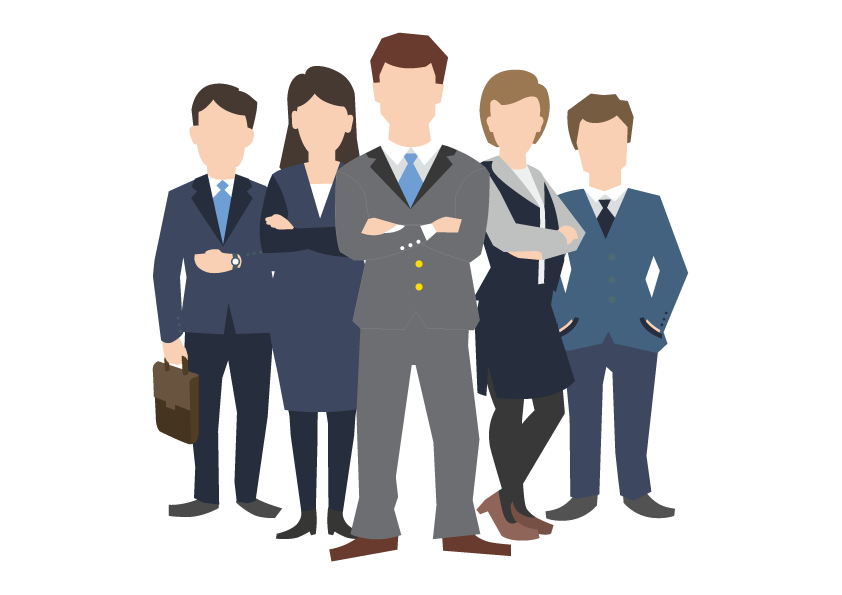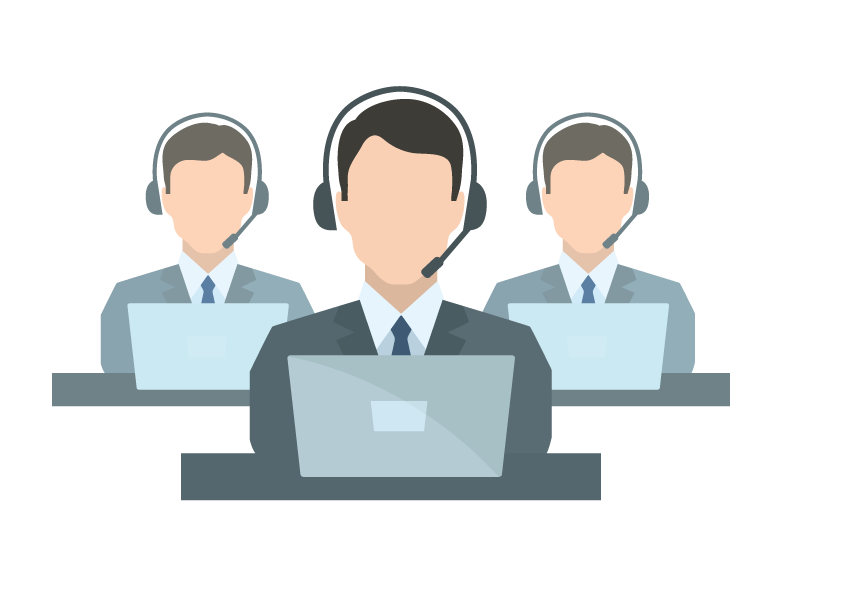 European customers expect local technical support from their suppliers
To compete in Europe, foreign suppliers do not need a European entity, but they DO require a local presence.
It is simply not true that foreign suppliers cannot compete on a level playing ground with Europeran suppliers in Europe unless they set up a legal entity in Europe. What is true is that European customers are demanding that their suppliers have a local presence, or what they call a "local footprint" in Europe.
Most of CAPLINQ's technical representation customers started out without a legal entity in Europe, and all of them thrived. Some of them thrived so much that they later decided to set-up a European entity - which CAPLINQ was pleased to help facilitate. Other foreign suppliers prefer to focus on their core manufacvturing capabilites and continue to use CAPLINQ's technical representation service as their European technical sales agent strategy.
European sales agents should be expected to provide timely on-site support
In a digital era, customers can take pictures, send emails and even take videos to describe challenges they are facing. Though these often help, nothing is better than real-time technical support to a customer in need. Whether this is phone call with an engineer on the line, or a regular face-to-face meeting with the customer, European customers expect this to be in their time zone - during their working hours.
CAPLINQ's Technical Representation proposal is exactly this - live, real time support to customers, and a first point of contact to customers in need. Our hands-on, problem solver approach does not cut out the foreign supplier. To the contrary, it complements the supplier's own technical support and facilitates discussions between the European customer and the foreign supplier.
Learn how CAPLINQ's Technical Representation service can help
A real European sales agent acts as an extension of your sales organization
CAPLINQ's technical representation service replaces a traditional sales agent structure, not the foreign supplier's sales organization
CAPLINQ understands that you, the foreign supplier is the one that understands his products the best. No one knows better than your own sales organization knows what the benefits are of your products and how best to sell these to the customer. As such, CAPLINQ does not replace this expertise, but rather leverages it by making sure that the message is brought to the right people at the right company.
European sales agents introduce foreign suppliers to key decision makers at target customers
It should be expected of the sales agent that he is well connected in the industry you wish to serve. If not, he or she should have the means of reaching out and getting through to these people. A warm welcome at a customer asking for your products is a success story waiting to happen.
The first contact from a European customer is not the end. It's just the beginning.
Say you have a website showcasing your products and you get an inquiry from a customer in Europe for a sample. Though this is great news, you would be mistaken to think that you do not need a European sales agent, as this is only where the work starts for the agent, not where it ends.
CAPLINQ has decades of experience in technical sales in Europe, and understands that the first contact is just the start of the relationship, then the real work begins. Our sales agents, through our technical representation proposal then jump into action to understand and manage customer expectations through to a successful close.
Learn how CAPLINQ's Technical Representation service can help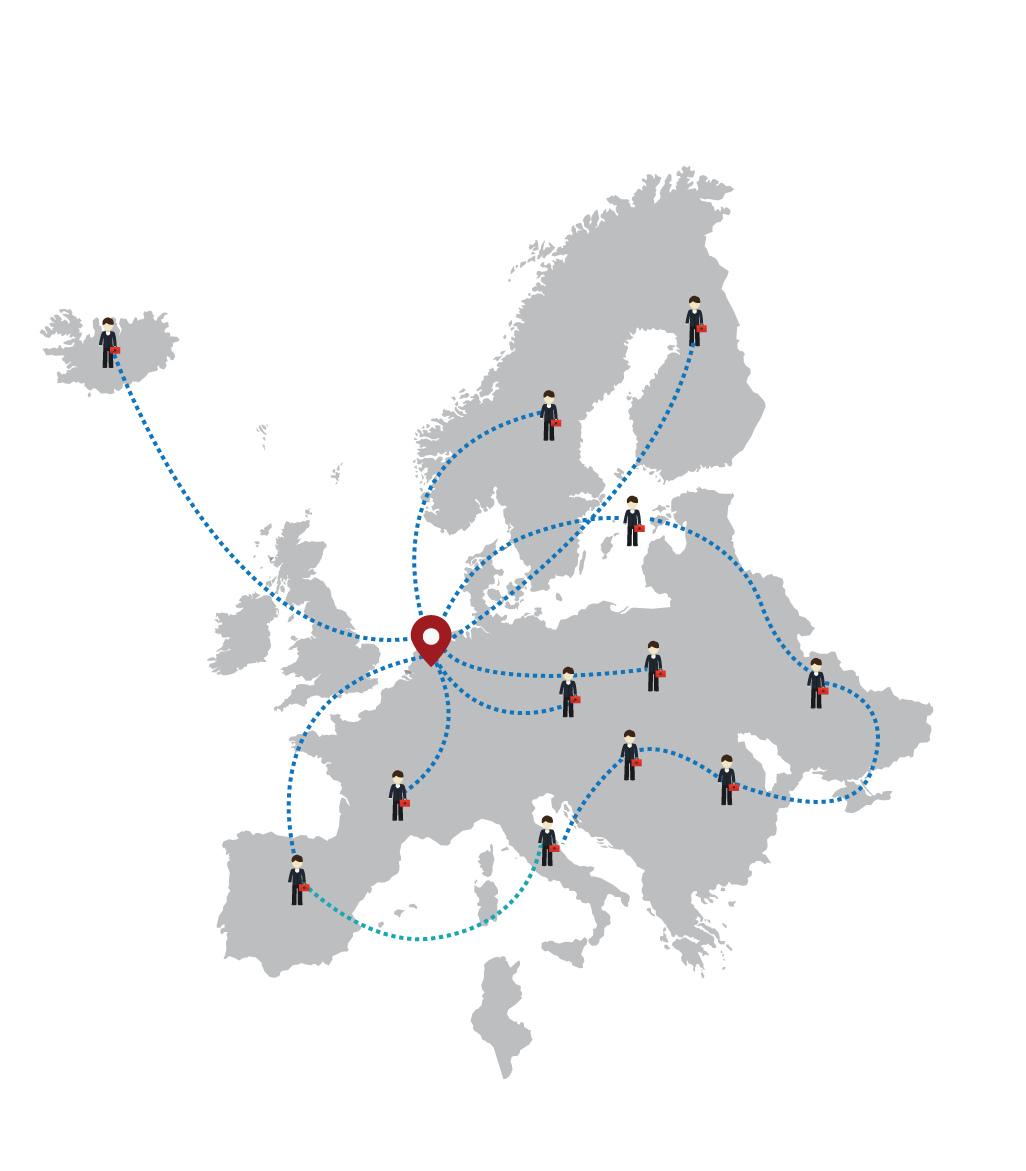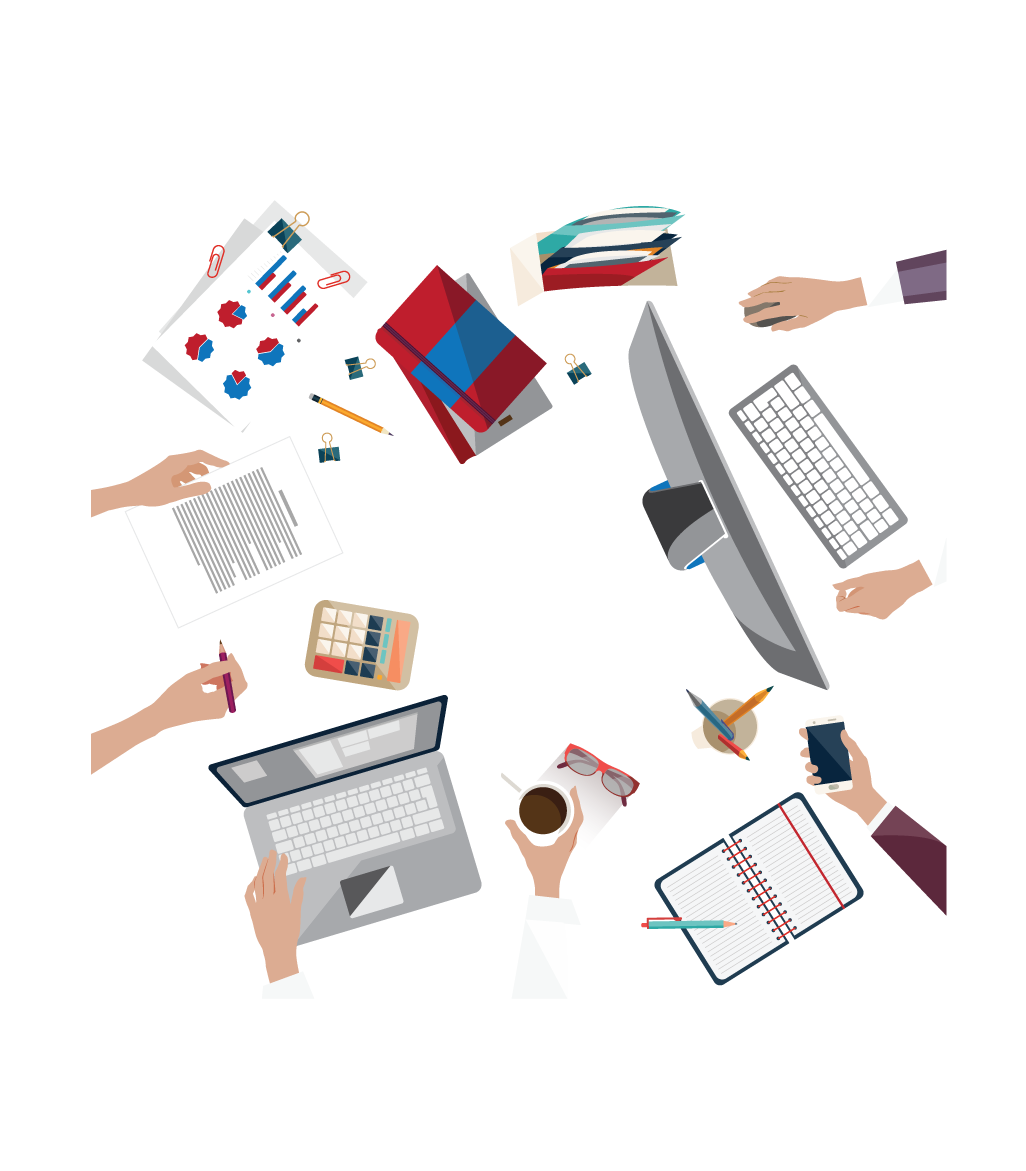 Get a European Sales Agent and pay only for what you need
CAPLINQ's Technical Representation proposal offers foreign suppliers options for every objective and budget.
Unlike traditional distributors or agents, CAPLINQ's services are modular and therefore completely separate from each other. Want a fixed rate as a consultant? We can do that. Want a bush-beating proactive sales agent? We can do that too. Interested in a territory manager to manage your European customers? Let's talk.
European Sales Agent as a fixed-cost Consultant
If you're looking for a fixed-cost solution to have local technical support and sales available for your European customers, we can offer this. The fixed cost amount depends on the number of days or hours you would like to reserve per month. This option is an alternative to hiring a local salesperson that might be under-utilized in the early days.
A proactive European sales agent at your service
This bush-beating sales agent can introduce you to key decision makers at target accounts in Europe. He can also help develop business for a customer in Europe that may ultimately manufacture outside of Europe. This take on a traditional agent rewards growth.
An aggressive sales growth plan for a sales agent
This take on a traditional sales agent is the basis of long term cooperation as it rewards growth yet pays off the costs in the year of the extra revenue. This is done by establishing a yearly baseline for the territory and rewarding growth beyond that threshold.
Regardless of your targets or budget, CAPLINQ has a Technical Representative service proposal that will meet your objectives and budget. Let's talk.
Learn how CAPLINQ's Technical Representation service can help

CONTACT
Want to know more about how CAPLINQ's version of a European sales agent can help you to bring your business to the European Union? Contact us, we will be happy to help.
Frequently Asked Questions about Technical Sales Agents in Europe
Why does CAPLINQ offer Technical Representation instead of a European Sales Agent?
Over the years, sales agents have developed a negative reputation as lazy sales people sitting back and collecting commission checks for work they did years ago. CAPLINQ's Technical Representation proposal is targeted for foreign suppliers wishing to enter Europe who want to pay for results.
How would you summarize CAPLINQ's Technical Representation proposal?
The technical sales proposal is a pay-for-results model that benefits CAPLINQ only when it benefits the foreign supplier. Using modern-age tools, our European Sales Agents go on where technology fails, namely with customer relationships and managing customer expectations.
What can I expect from a CAPLINQ European Sales Agent?
Basically, these are the roles of CAPLINQ's Technical Representation agents regardless of the package selected:
Introduce foreign suppliers to key contacts at target customers
Manage customer expectations
Facilitate technical and sales discussions between foreign supplier and customer
Either on-site or by-phone European technical support during Europe business hours
Is CAPLINQ a European specialty chemicals sales agent?
Yes. Our roots are in the sales, handling and distribution of specialty chemicals and plastics. Our technical sales staff is comfortable with all aspects of foreign suppliers' chemicals including REACH regulations, imports, pricing, competition and customer base. With decades of experience in the chemicals industry, you can be assured that our technical support personnel can help you grow your business in Europe.
Can CAPLINQ be a European sales agent for non-chemical or plastics industries?
Yes. Though our roots lie in specialty chemicals and plastics, some of our customers have asked us also to support their other non-chemicals business in order to have a single European point of contact for thier businesses. We do what we can to help foreign suppliers sell to their European customer base.
How much does a European sales agent cost?
CAPLINQ offers a range of packages for every budget with our Technical Representation service. Get a personalized European Technical Sales proposal.