Tape and Reel
When using solder spheres in integrated circuits (IC's) the production process can require a very precise amount and placement of the solder material. IC's are made in high volumes through an automated process and the different components that are part of the IC are placed using a pick and place machine. Examples of packaging techniques that use solder spheres in the production of IC's are ball grid arrays (PBGA, CBGA, TBGA and µBGA) and flip chips (C4).
To be able to use our solder spheres in these high volume, automated processes we can package your solder spheres on tape and reel. Our tape and reel solder spheres can be used on almost all existing pick and place tape feeders, which means you can keep using your existing pick and place equipment to ensure your solder material is placed with the right speed and precision. Our tapes and reel packaging service is available for all solder sphere sizes.
Those tape and reels are compatible with most pick and place feeders. Need a specific alloy or preform? Then feel free to contact us for more information. Keep in mind that the minimum order quantities for non existing products will be high. Caplinq offers a wide range of solder spheres and preforms on tape and reel for different applications. We can pack all kinds of solder sphere alloys in various diameters in 7" and 13" reels.
Product Selector Guide
Solder spheres on tape and reel

| Alloy | Diameter(mm) | Diameter (mil) | 7" reels | 13" reels |
| --- | --- | --- | --- | --- |
| SAC 305 | 0.250 | 10 | X | 40,000 |
| SAC 305 | 0.300 | 12 | X | 40,000 |
| SAC 305 | 0.350 | 14 | X | 40,000 |
| SAC 305 | 0.457 | 18 | 10,000 | 40,000 |
| Sn63Pb37 | 0.560 | 22 | X | 20,000 |
| Bi58Sn42 | 0.300 | 12 | 10,000 | 40,000 |
| Bi58Sn42 | 0.500 | 19.6 | 10,000 | 40,000 |
Preforms on tape and reel

| Alloy | Preform type | Dimensions | 7" pcs | 13" pcs |
| --- | --- | --- | --- | --- |
| SAC 305 | 0603 | 0.030 x 0.060 x 0.031 | 4,000 | X |
| SAC 305 | 0805 | 0.079 x 0.051 x 0.028 | 4,000 | X |
---
Frequently Asked Questions
Can I have any Alloy on Tape and Reel?
Generally yes. As long as we are not talking about very small or very large solder spheres then we should be able to pack your Alloy into a tape and reel. Custom orders will naturally have a high MOQ so contact us if you need more than 5 reels. We most likely have the alloy that you are looking for and we can quote you individually but we can also offer tape and reel as a service and package your spheres for you.
How many spheres can I have into a reel?
This depends on the sphere size. Smaller ones tend to be packed in 40.000 reels while larger ones are usually 10-20.000. It varies very much (tape width 7" - 13" also has an effect) so this is something that we will advise on a per case basis. And no we cannot provide other reel widths. Only 7" and 13", which are compatible with most pick and place machines.
---
Learn More
Generally, tape and reel can fit a specific amount of solder spheres depending on the reel diameter.
7" reels can take approximately 10 - 15000 spheres, depending on the solder ball diameter
13" reels can fit approximately 20 - 40000 spheres, depending on the solder sphere diameter.
This is not an absolute truth but it is a very common starting point for the popular diameters. Of course if the production requires a specific amount of spheres per reel we can accommodate it.
We have been developing a process that maximizes the UPH and quality of the reels and removes any possibility of a human error. Our computer overlords have taken over our jerbs already and allowed us to increase our efficiency and packaging capability. This is done by automated inspection and quality assurance that utilizes Xray and machine vision to make sure that our reels are default free. On top of that, our ESD protected environment ensures that we can take up any sort of tape and reel packaging challenge.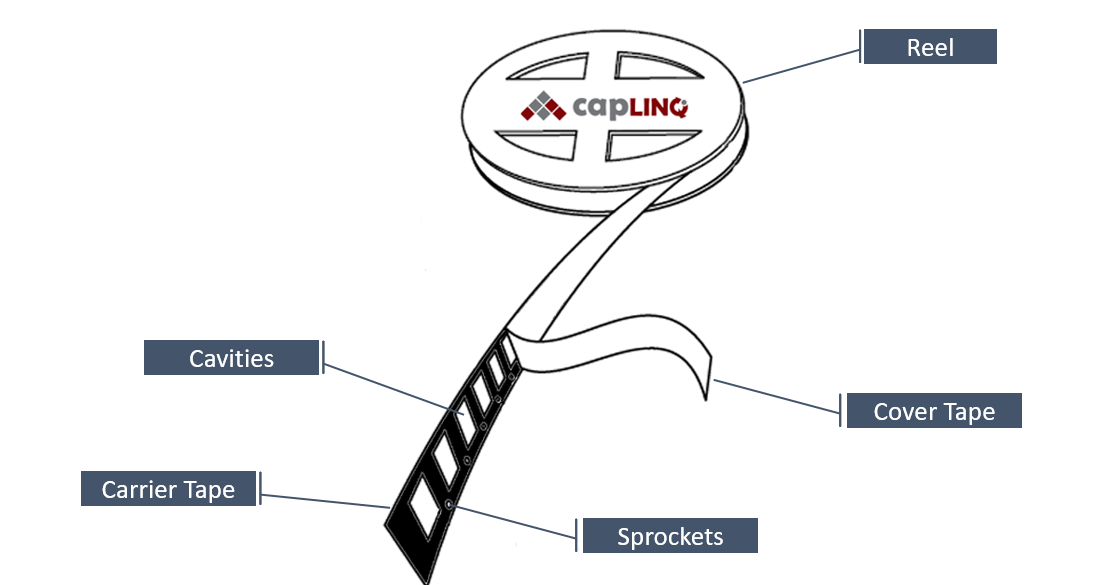 While we are specializing in solder spheres, we are not limited to them. We can also pack other components in tape and reel. Some examples are:
Capacitors
Resistors
LEDs
Washers
Solder Preforms regardless of size
Standoffs
Springs
Spacers
SOT, 3,4,5,6 Leads
Do you need to package something not in the list? Contact us for a quick consultation email/call to see what we can do for you.