Hello, we are CAPLINQ. Your digital-age market partner.
At first glance, an outsider may be tempted to say,"Oh, CAPLINQ is a one-stop shop, agent or distributor for companies wishing to sell in Europe," but nothing can be further from the truth. This model is antiquated and in the age of the internet, no longer serves our customers needs.
A digital age market partner
Traditional distributors are old-fashioned, demand high margins and don't give their principal's customers the level of service that their principals expect. Contrary to this, CAPLINQ's market partner model targets small, foreign companies that want to break into the European market but don't know how. By providing modular services, each one completely independent of the other, CAPLINQ helps customers establish a European presence without them ever having to establish a European entity.
CAPLINQ's independent, modular services include:
Order Fulfillment
REACH Services and Only Representation (OR)
Technical Representation
Technical Marketing
A focus on specialty chemicals and plastics
Specialty chemicals and plastics have very specific laws and regulations in Europe that concern the importation, storage, transportation and use of them within Europe - and Caplinq's supply chain manager is at home with all of them. Specialty chemicals also need to comply with REACH regulations, need engineers and technical staff to help customers understand their unique properties, and have industry-specific jargon that differentiates them in the market place. CAPLINQ's engineers and technical staff understand these needs and our REACH services, technical representation and technical marketing services are designed with these needs in mind.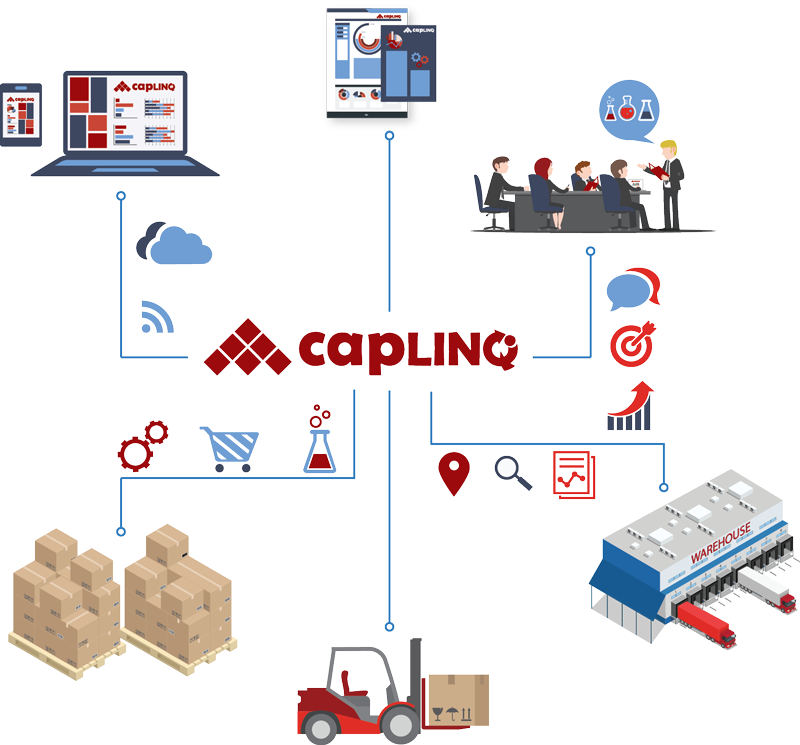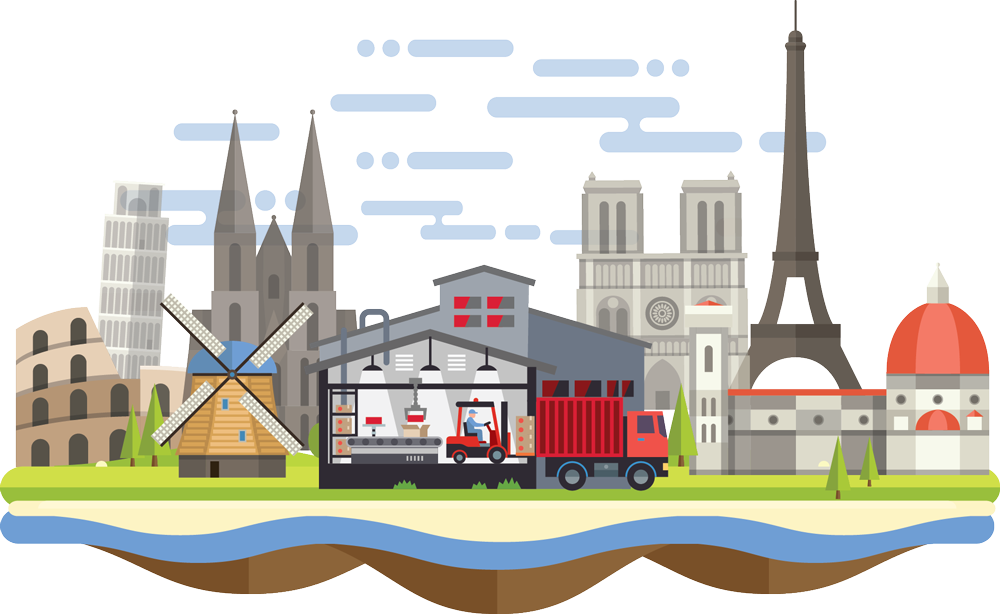 CAPLINQ's order fulfillment service gives foreign companies a physical European presence
The internet has changed how companies do business. Foreign suppliers can sell directly to customers online and invoice customers directly thus eliminating the need for a traditional distributor or sales agent. What foreign suppliers still need however is to cross international borders, import goods, pay duties and taxes and physically get their products into their customers' hands.
Secrets UPS, DHL and FedEx don't want you to know
UPS, DHL and FedEx make more money in administration fees and charges then on physically transporting goods. European customers that buy goods from foreign suppliers that are supplied by UPS, DHL or FedEx pay unnecessarily high fees, charges, taxes, duties and other administrative charges to have the products shipped internationally. It is not unusual for customers buying from foreign suppliers to pay more for the delivery of the goods than for the goods themselves.
It's not always UPS, DHL or FedEx's fault
There is a genuine reason why delivery charges can outweight product cost. If you have five customers in Germany, two customers in France, three customers in the Netherlands, it will cost significant more money to supply the goods to each customer individually then to supply from a local European warehouse. Furthermore, customers want product quickly, so airfreight seems like the only solution, sigh :(
There is another way - smile ;)
CAPLINQ's order fulfillment service is exactly this. A logistics platform that you use on a pay-per-use basis that reduces your logistics cost disadvantage while increasing the control you have to supply your products to your international customers. Sound like it's too good to be true?
Learn more about order fulfillment service
REACH Only Representation (OR) and other REACH Services
REACH is an abbreviation for the Registration, Evaluation, Authorization and Restriction of Chemicals and is a European regulation whose goal is to have a clear picture of the types and quantities of chemical substances that are manufactured or imported into the European Union. REACH requires all chemicals that are imported into the European market to be registered with the European Chemicals Agency. (ECHA)
Who does REACH concern?
REACH concerns all manufacturers of chemical substances who wish to import or sell these substances to European customers. This includes foreign manufacturers, but it also affects European manufacturers who wish to sell to their European customers.
What does REACH mean for non-European manufacturers?
If non-European manufacturers are not REACH compliant by June 1, 2018, they are no longer allowed to import their chemical substances into the European market. You read this correctly. If you are a foreign supplier supplying chemical substances into Europe, you need to be REACH compliant before this date.
How can I make my products REACH compliant
Products aren't REACH compliant or not, companies are. To be "REACH compliant" means that the substances in products that manufacturers import into Europe have either all been registered or pre-registered. If they are not, the manufacturer can assign an Only Representative (OR), and then they can claim they are REACH compliant.
What can CAPLINQ do for me?
As a European-based company CAPLINQ who is an active member of ORO, CAPLINQ can act as your REACH Only Representative. Besides acting as your OR CAPLINQ offers a REACH Safety Data Sheets service that will make your Safety Data Sheets REACH compliant.
Learn more about REACH services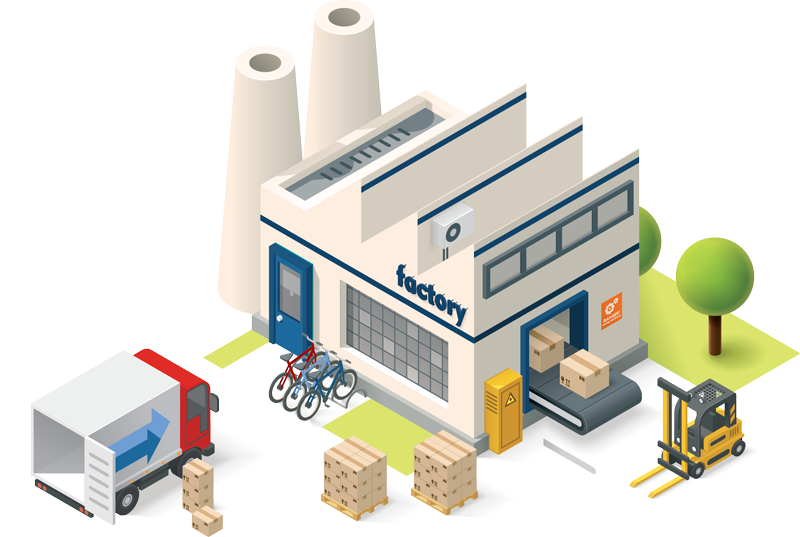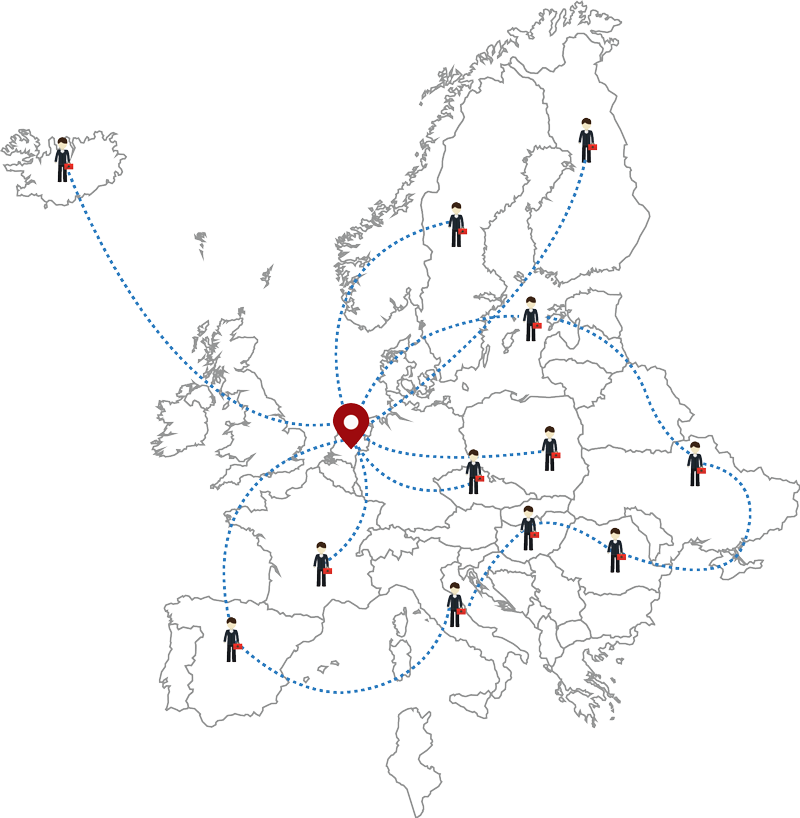 CAPLINQ's Technical Representation service acts as an extension of your sales organization
CAPLINQ has a staff of technical engineers and technical service representatives that service customers in their own timezone and at their own premises to understand their needs and requirements.
CAPLINQ is not a traditional agent or distributor
Unlike a traditional distributor or agent relationship, CAPLINQ's technical representation service is a customized service that acts as a seamless extension of your organization. What does that mean? That's up to you to decide! Do you want a dedicated contact person in Europe? Ok. Do you just want someone a technical person to pick up the phone when your customers call? Sure. Want to hire someone locally and have the resource managed by us? We do that too. Simply want to publish a local European sales office on your website? Cool.
Nothing beats face-to-face
Though CAPLINQ will entertain any possible relationship, our experience tells us that nothing beats face-to-face meetings with customers. Our experienced sales staff understand European customs and norms as well as speak the language. Our technical service representatives speak English, German, Spanish, French, Dutch, Portugese and Italian. From our offices outside of Amsterdam in the Netherlands, we are within an 8-hour drive or a one hour flight of 95% of our customers.
We don't sell commodities. We specialize in special.
The strength our technical representation service is in the "technical". We take the time to listen to our customers, to understand exactly what what their needs are. All the products we offer are technical in nature.
A price package for every budget
We specialize in bringing small- to mid-size foreign companies to Europe. How much are you willing to invest in your European business? You can be sure that whatever that number is that CAPLINQ has a technical representative service package that meets your budget.
Learn more about Technical Representation services
Our Technical Marketing Service gets your products noticed
CAPLINQ technical marketing service introduces our technical marketing team, focused on translating highly technical information into visuals and text to engage with the your customers in layman's terms.
Complex concepts into visuals and text
Our technical marketing team is lead by engineers who understand that complex concepts need to be broken down into simple, key terms. These key terms are then translated into compelling visuals and text to engage with the customer. This page and the words you are reading are examples of what our technical experts do.
Google findable content and products
Do you know how many words are optimal for Google? Do you know how search engine optimiization (SEO) works and how pages get ranked higher? Do you know how to make your products sell better online? Our technical marketing team sure does - and is ready to help increase your sales.
Learn more about Technical Marketing services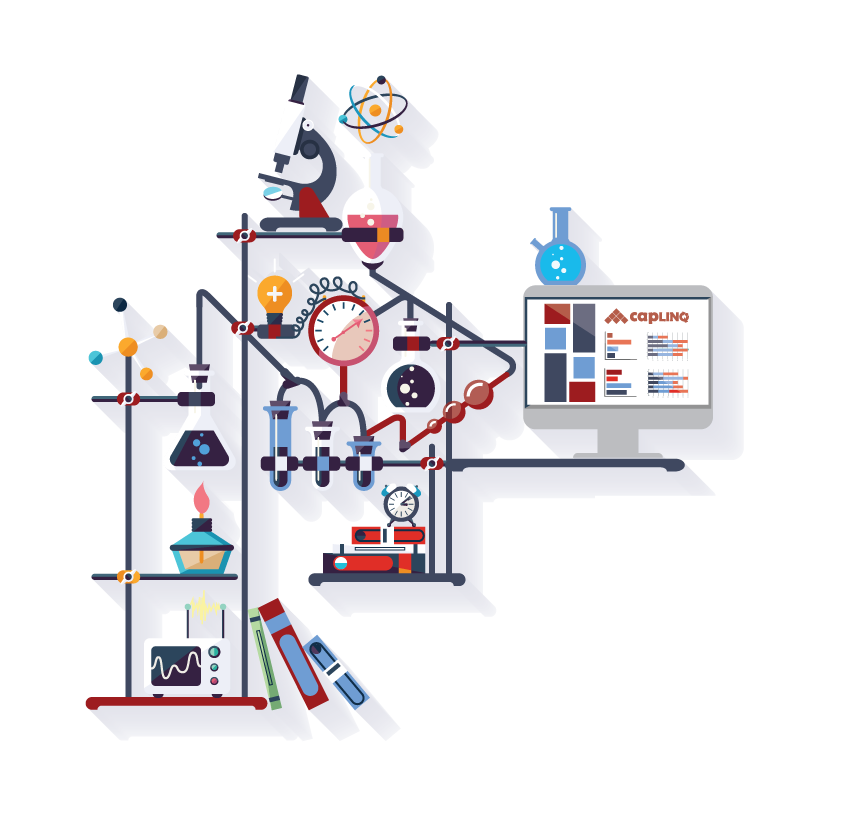 Frequently Asked Questions
So is CAPLINQ a manufacturer or a distributor?
Both. The 21st century has blurred the definition of "manufacturer". From our early days in 2004, CAPLINQ has always been very involved in the development of the manufacturing process, providing both engineering resources and manufacturing best practices. Initially, this was for our own pilot plant lines but as we evolved, we identified and developed manufacturing partners that complemented the products and processes we developed. Today, CAPLINQ also leases equipment and deploys talent to a wide network of manufacturing partners, allowing us to keep control of the manufacturing process while maximizing its effectiveness on the products produced.
Are all the products you supply produced by CAPLINQ?
No. CAPLINQ has a number of product families that we produce including the Linqstat™ and Linqtape™ brands. For other lines, such as our LinqSil™ silicone and solder ball offering, CAPLINQ expends the R&D and engineering effort to develop and specify product properties and characteristics and then outsources the manufacturing to one of our market partners. In a third case, the products are manufactured by a foreign supplier, and CAPLINQ acts as their technical marketing partner to market, promote, sell and distribute these products globally.
Do CAPLINQ's products compete against their market partners'?
Rarely, though our customers rely on us to supply them the product that best fits their needs at a price that best fits their budget. You can best understand this relationship by comparing it to a grocery store. Grocery stores carry "A-label" brands such as Coca-Cola® or Pepsi®, but alongside these well-known brands, they will carry private label alternatives for the budget-conscious. Either way, the consumer knows he can go to the grocery store to get a soft drink. CAPLINQ does the same, but for business consumables.