Busbars
Why do we need Busbars?
Busbars are metal bars that conduct a substantial current of electricity within a switchboard, distribution board, substation, battery bank or other electrical apparatus. Busbars are most commonly made of copper, aluminum or brass. The biggest disadvantages of copper over aluminum or brass are density and relative cost. For a given current and temperature rise, an aluminum conductor would be lighter and cheaper, even though its cross-section would be larger. Despite this and many attempts to replace it, copper still remains the predominant material choice for busbars.
Busbars are typically split into three families:
High Voltage Busbars (above 38,000V)
Low & medium voltage busbars are coated with an epoxy coating powder to provide electrical insulation and to reduce air spacing between busbars. This allows for safer, more efficient designs of switchgear equipment. High Voltage busbars are not easily if at all, covered by epoxy coating powders and require other methods of electrical insulation.
CAPLINQ has been actively developing, marketing and distributing epoxy coating powders for low and medium voltage power distribution. LINQSOL epoxy coating powders for busbars reduce the minimum busbar spacing requirement and are equally well suited for aluminum and copper busbars.

Key Application Considerations
Physical and Thermal Performance
Impact resistance and flexibility
Adhesion strength
Moisture resistance
Long-term thermal aging (RTI Rating)
Flammability and ignition (UL94 V-0)
Electrical Performance
High dielectric strength, surface/volume resistivity
Excellent arc resistance, UL-CTI Rating
Environmentally Friendly
Halogen-free and RoHS compliant
Great Manufacturing Productivity
High build rate enables faster coating line speed
Possible coating thickness to suit board voltage needs
In electric power distribution, a busbar is a metallic strip or bar, typically housed inside switchgear, panel boards, and busway enclosures for local high current power distribution. They are also used to connect high voltage equipment at electrical switchyards, and low voltage equipment in
battery banks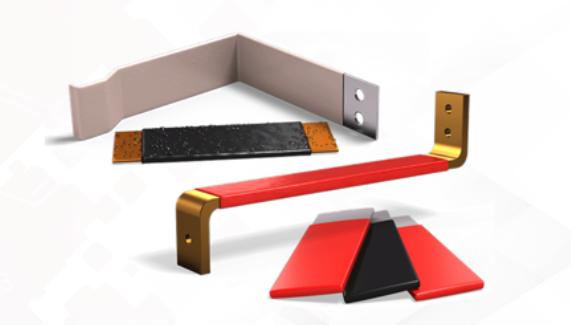 Epoxy powder coating is a free-flowing, thermosetting dry powder. Epoxy Powder-Coated Insulation offers a high dielectric strength while creating durable insulation. Epoxy gives the bus bars a uniform thickness and smooth surface. The adhesive bond between the epoxy and bus bars results in lower thermal resistance and in a lower overall operating temperature.
Caplinq offers materials for all low & medium voltage power distribution purposes

For many years CAPLINQ has supplied a range of epoxy coating powders developed for medium voltage (600V – 38,000V) bus bar and switch gear applications. CAPLINQ is one of the few epoxy coating powder manufacturers with "switch panel-rated" material, meaning that their epoxy coating powders are qualified for use in Power Distribution Switch Boards. Given the critical nature of the application, the time and costs involved to pass UL-certification, major Power Management Companies reply on CAPLINQ and their family of UL-listed epoxy coating powders. All the products offered by CAPLINQ for busbar applications are internally tested and found to be UL-capable.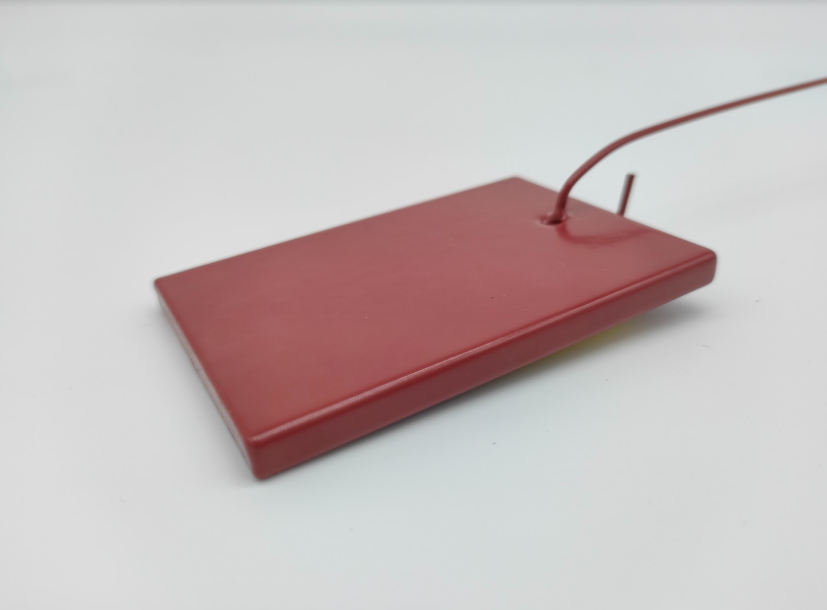 We offer epoxy coating powders that are specifically tailored for busbars, switchgear equipment, low and medium voltage applications and other power distribution applications. Key material properties of CAPLINQ's epoxy coating powders are:
Powders that build to 3mm thickness for medium voltage
Flexible powders for compact, low voltage distribution
Smooth, uniform thickness for easy close-stack assembly
Superior adhesion to copper or aluminum busbar
Rapid build-rate improves cycles time and productivity
Productivity and technical support
Fine grinds to make-up particle size distribution
Fluidizing aid to ensure uniform coverage
Fluid Bed analysis to optimize quality, productivity & bed life
Economical formulations enable flexible, one-powder, low & medium voltage manufacturing solutions
Performance expectations
Smooth Finish And Uniform Coating
It should achieve smooth, uniform coatings with either low or high thicknesses. No sagging is especially important for medium to high-voltage coating applications.

Flexibility For Thin Substrate
High toughness prevents cracks in coatings when thin conductors bend; Fine-grind high dielectric strength powders for spray applications

High Edge Coverage
High edge coverage enables powder build thickness, crack resistance, and corner toughness.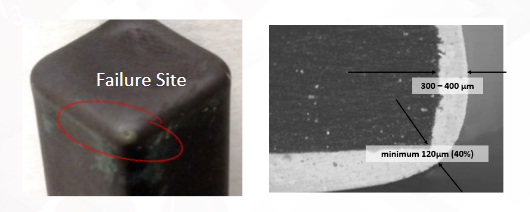 Build Thickness And High Build Rate
The build thickness capability brings thickening, adhesion across layers, and insulation voltage achieved. A high build rate of powder brings higher productivity yields.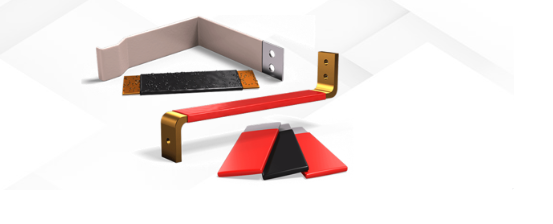 Busbar coating guide
Here's our Busbar coating guide where we go over all the steps of the coating process. Cleaning, Masking, preheating, dipping, demasking and post curing are all discussed to give you optimization and troubleshooting ideas.
Linqsol Busbar Coating Products Selection Guide
| | | | | |
| --- | --- | --- | --- | --- |
| | BCP-1000 | BCP-1504 | BCP-1507 | BCP-1509 |
| Specific Gravity, g/cc | 1.45±0.05 | 1.52±0.05 | 1.50 | 1.50 |
| Glass Plate Flow | 18-22mm@150°C, 45° | 10-22mm@150°C, 60° | 19-20 mm@180°C | 19-20 mm@180°C |
| Hot Plate Gel Time | 70 sec@150°C | 45±15 sec@160°C | 60 sec@180°C | 60 sec@180°C |
| Edge Coverage, % | 45 | 45 | 45 | 45 |
| Hardness, shore D | >80 | >90 | - | - |
| Impact Resistance, cm | >50 | >50 | >50 | >50 |
| Dielectric Strength (kV/mm) | >42 | >35 | >35 | >35 |
| Flammability, UL94 | V-0 | V-0 | V-0 | V-0 |
| Min. Coating Thickness | 0.3mm | 0.3mm | 0.1mm | 0.3mm |
| Max. Coating Thickness | 1mm | 1mm | 2mm | 3mm |
| Electrostatic Spray | ■■■ | ■□□ | ■■■ | ■■■ |
| Dip Coating | ■□□ | ■■■ | ■■■ | ■■■ |
| Available Color | ●●●●● | ●● | ●●●●● | ● |
| Preheat Temperature | 180~240 °C | 150~180 °C | 180~230 °C | 180~230 °C |
| Curing Conditions | 200°C x 15min | 200°C x 15min | 200°C x 30min | 200°C x 30min |